About Us
Customer Service is our specialty
Rated the No. 1 Hookah Lounge in DFW.
Why not enjoy a meal while you enjoy your smoke. Our Richardson Hookah Lounge features true Egyptian style. We have several big screen TV's for your entertainment while you smoke and eat. If you are looking for a full meal or just craving a snack we can satisfy your needs. Our friendly staff will make sure you are comfortable on one of our luxurious couches. Come see why more people choose Cairo as the ultimate Hookah Lounge & smoking café in Richardson, TX.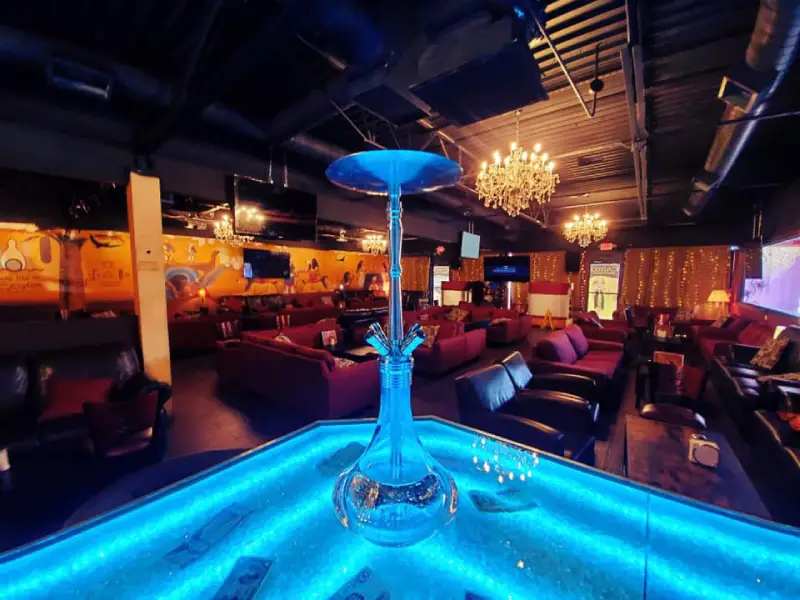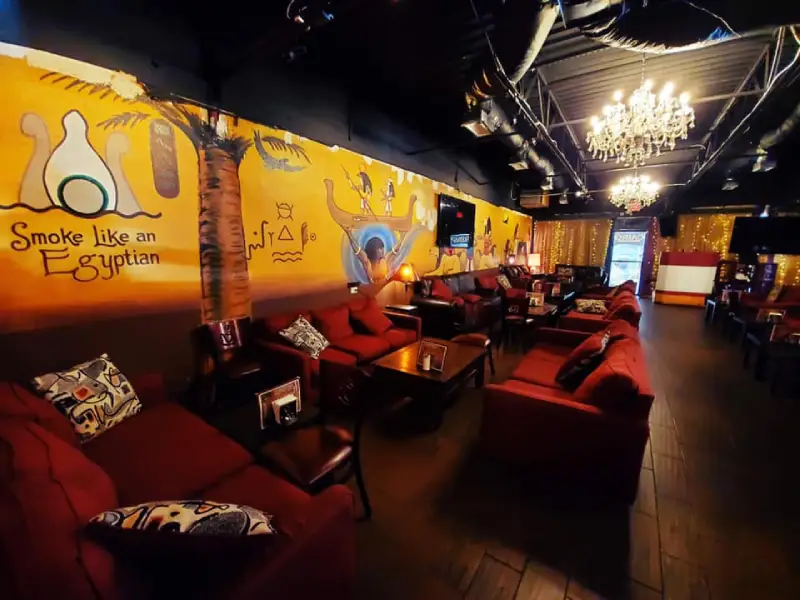 Top of the Line Air Filtration Units.
Cairo Hookah Lounge is equipped with smokeeter air filtration units providing the cleanest air supply. We understand that not all customers have a desire to smoke - or to breathe second hand smoke for that matter. This is why we have several air filtration units in our lounge to assure that you are not forced to breathe the smoke. Our Lounge is clear and clean to provide you with the best experience possible.
Casual and Comfortable Atmosphere
Cairo Hookah Lounge is laid back and easy going. Relax, kick back and enjoy the Hookah. Our friendly and attentive staff will make sure you have everything you need to ensure your pleasure is satisfied. Order some refreshments from our drink menu or grab a bite from our cafe while you decide which one of our custom Hookah flavors you will try.